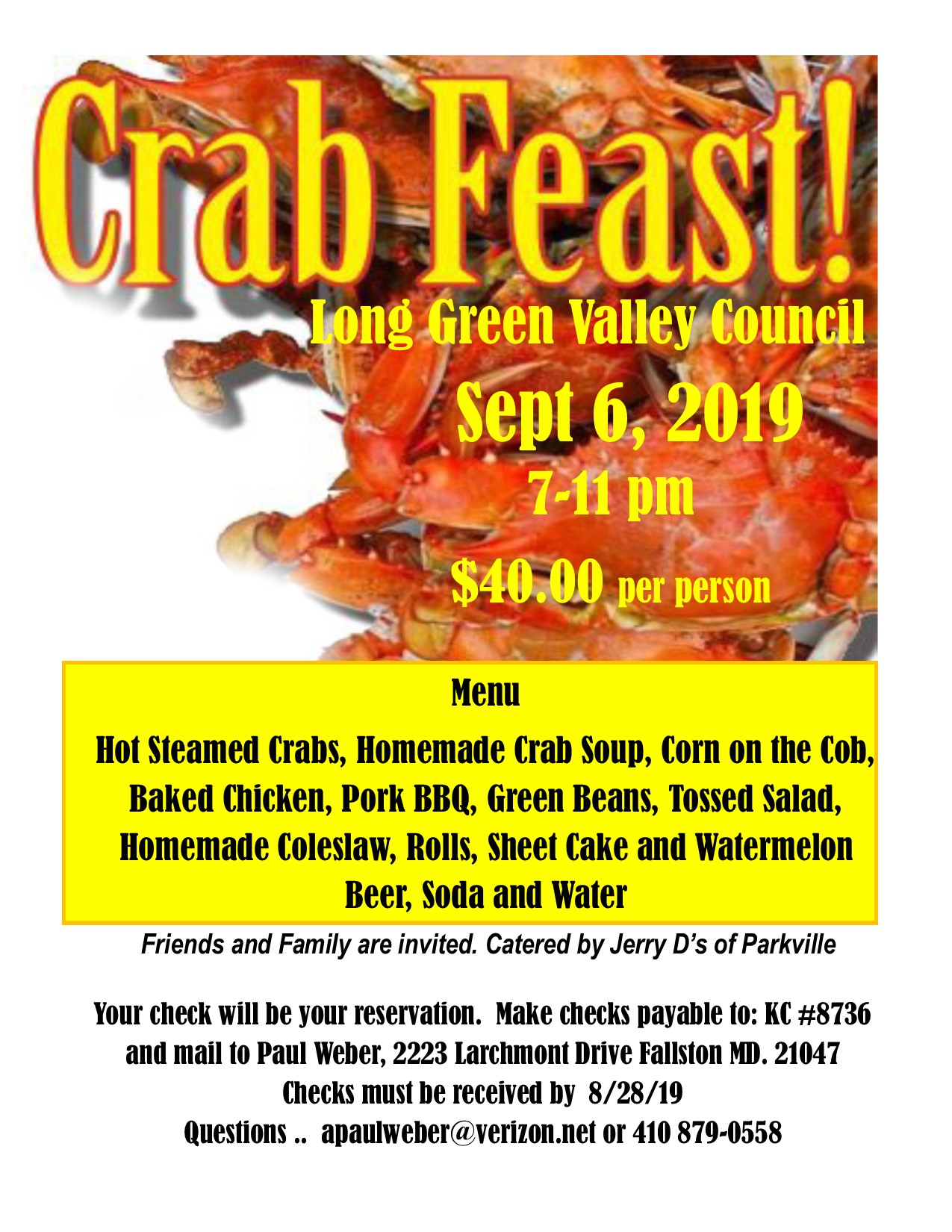 KofC Insurance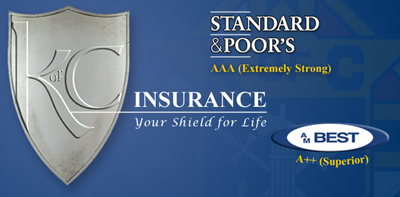 Andy Gleeson
600 Fairmount Avenue
Suite 100
Towson, MD 21286 US
410-236-3522 
About Long Green Council 8736

Knights of Columbus
Long Green Valley

Council #8736
Instituted:
June 25, 1984
----------
----------
GRAND KNIGHT - Joe Wenderoth
FINANCIAL SECRETARY - A. Paul Weber

----------

Council Home
13305 Long Green Pike
Hydes, MD 21082
Council currently has 200+
energetic, caring, Catholic men.
 
This Council operates within six major areas:
Church, Community, Family, Youth, Council and Pro Life
Listed on the last page are some of the specific
activities sponsored recently by the
Council.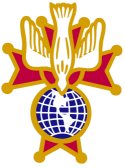 Headlines
---
Date published: not known

---
Date published: Tue, 20 Sep 2022 20:44:23 +0000

»
A Man of Character


The test of character is not when it's convenient or easy to do good, but when it is difficult and a ...

»
The Secret of the Scapular


Young Catholic writer Matthew Lickona discusses the importance of faith and family.
---
Date published: not known

December's Birthday

| | |
| --- | --- |
| Matt Cuculis | 2nd |
| Francis Henninger  | 4th |
| Larry Polk | 4th |
| Jack Murphy | 6th |
| Chuck Bogdanowicz | 9th |
| Bob Black | 10th |
| Ron Carr, Jr. | 12th |
| Mike Lynch | 12th |
| Gary Bowers II | 16th |
| Wayne Grimly | 16th |
| Gary Terrinoni | 16th |
| Joe Wenderoth | 16th |
| Sal Bollino | 17th |
| John Stansfield | 17th |
| George FitzPatrick | 21th |
| Mike Sawyer | 23th |
| Paul Crowe | 24th |
| Ron Carr, Sr. | 26th |
| Steve Harris | 29th |
| Chuck Daley | 30th |
| Rev. David Kruse | 30th |
| Mike Keegan | 31st |