LGVC has turned a corner!!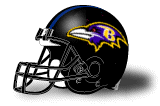 A small dedicated team put in a great effort on Wednesday and accomplished quite a bit.  Not only were the electronics for the AV System moved around the corner into the Pool Area, but all the insulation that was in the pool area has been put back into the ceiling.  At the same time we inserted new ceiling tiles where old ones had remained.  We now have a mixer for the sound system that will allow better audio and more options, for first degree exemplifications, other program types, etc,
More AV System improvements are on the way but they pale in comparison to the opportunities the Council has for new and improved events and programs at the Hall.  It is time for all council members to "open the aperture" and imagine these new opportunities and then to put them into practice.  Even if the ideas are someone Else's you can help by participating.  Start with the Tailgate Party this Sunday as the Ravens play the Bengals and we watch on our big screen.  Come join us to see the improvements.
LGVC Officer Team